125 catalog:
001 Belle Da Gama Garden Abstract - 2001
002 Anton Barbeau The Golden Boot - 2001
003 Paula Carino Aquacade (sold out) - 2001
004 Jill Olson My Best Yesterday - 2002
005 Loud Family From Ritual to Romance - 2002
006 Anton Barbeau Will Ant For Frond (sold out) - 2002
007 Econoghost Anneu'ed! - 2002
008 Loud Family Live 2000 DVD - 2003
009 Jill Tracy Diabolical Streak - 2004
010 Statuesque Choir Above Fire Below - 2004
011 Jill Tracy Into the Land of Phantoms - 2005
012 Don Dixon The Entire Combustible World in One Small Room (sold out) - 2006
013 Loud Family and Anton Barbeau What If It Works? - 2006
014 Gil Ray I Am Atomic Man! - 2006
015 Jill Tracy The Bittersweet Constrain - 2008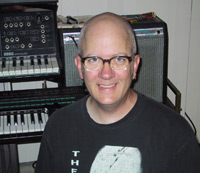 Inspired by local garage bands in Charlotte, N.C, Gil Ray formed his first band in 1966—The Rodents. By 1967, Gil retired from the music scene and devoted his
time and interest to cinema of the fantastic, and, well, getting into 4th grade.
By the mid-70s, he was at it again, playing in numerous bands with styles ranging from glam rock, prog rock, jazz trios, disco bands, and punk/new wave. In the early 80s he teamed up with friend and power popster Jamie Hoover and recorded a very highly sought after 7" EP of blistering and crazed new wave sonic blasts under the name The Happy Eggs.
Gil moved to San Francisco in 1982 and played in several modern music bands including goth rockers Fade To Black. In 1985, he got tired of the teasing comb and joined Scott Miller's Game Theory. Gil recorded three albums with GT, including the cult classic Lolita Nation.
In 1989 Gil suffered a back injury that put his drumming career on hold until 1998, when he teamed up with Scott Miller again, this time in The Loud Family. After two CDs and two national tours, the band called it a day and Gil went back into hibernation... until now!
Blending heavy rock riffs with out of this world imagery, Gil blasts off into worlds unknown with his first solo effort—I Am Atomic Man! on 125 Records.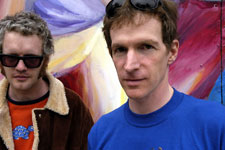 Recording five acclaimed albums for Alias Records during the 1990s, Scott Miller and an ever-changing cast of musicians (including bassists Kenny Kessel and Rob Poor, keyboard players Alison Faith Levy and Paul Wieneke, guitarist Zachary Smith, and drummers Joe Becker, Gil Ray and Mike Tittel) made some of the best pop music of the decade.
Aimee Mann (who told Pulse magazine's Brett Milano that Scott Miller is "the best songwriter out there right now") and Magnetic Fields' Stephin Merritt (who raved about the Loud Family's "gloriously catchy hooks" in Time Out New York) hand-picked the Loud Family to open for them on tour. Fans traveled from all over the United States to catch their shows, flying, in some cases, several thousand miles to see them.
Initially, Scott called it quits after the LF's final Alias release, Attractive Nuisance. But years of nonstop pestering by 125's Sue & Joe finally coaxed him out of retirement to record What If It Works?, a collaboration with Sacramento power pop hero Anton Barbeau.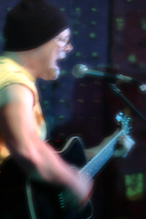 Don Dixon wears about every hat available in the music business: singer and songwriter, musician and arranger, performer and producer. He is perhaps best known for producing some of America's favorite artists of the 80s including R.E.M., Marshall Crenshaw, The Smithereens, and his wife, Marti Jones. His songs have been covered by artists as diverse as Joe Cocker, Ronnie Spector and Hootie and the Blowfish, and he's even worked as an actor, co-starring in the 2003 underground hit film "Camp." But with his new release, The Entire Combustible World in One Small Room, Dixon is ready to reclaim his place as a premiere solo artist.
After a period in which Dixon had given up on songwriting, his daughter Sidney urged him to write a song for her dance group at school. After working on it for a while, Dixon says, "I realize that I have three new songs that I like... listening to them in my old van one day it dawns on me that all three are about rooms... the rooms are almost characters in the songs... maybe I have something else to write out after all... maybe I should look inside some rooms and observe life there."
The Entire Combustible World in One Small Room features Dixon looking into eleven different rooms, including a hotel suite on the west coast of Mexico ("Sunlit Room"), a university women's dorm ("Man on the Hall") and an intensive care unit ("ICU"). The album finishes with a cover of Let's Active's "Room With a View."
Dixon is a regular contributor to the General Cabbage Report videocast.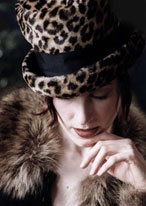 Jill Tracy has won a devoted fan base and critical acclaim with her seductive noir-cabaret sound. "When you hear Jill Tracy's lush, sultry voice and experience the spooky melancholy of her lyrics, you're hooked... you can't escape the haunting and seductive powers of her macabre torch songs," writes Electronic Musician.
As a youngster, Jill Tracy was drawn to classic suspense, film noir, and horror movie scores which she cites today as some of her strongest influences. These passions are evident in her unusual playing style. Virtually self taught, her singular blend of dark, dreamy flourishes, hypnotic grooves and classical-cum-parlour piano conjures up shades of another era, but at the same time, the sound is shockingly new. She successfully combines elegance and intellect with a highly distinctive flair. And with her trademark voice of cut-velvet smoke, Jill Tracy reveals a talent for making rather unsettling subjects seem remarkably alluring.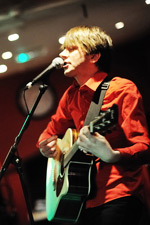 Statuesque is the voice and songs of English pop auteur Stephen Manning, composer of genius guitar hooks, mesmerizing melodies and clever funny sad angry lyrics, put together (with the help of passing drummers) in a rich tapestry of varied, highly original recordings.
Statuesque emerged in the 1990s with live shows in London and considerable interest from the US underground. Esq on CD debuted on U.S. label Cassiel in late 1996 with the 5-song Angleterre, led by college radio favourite and CMJ pick "Ton of Feathers, Ton of Steel". This was followed in 1998 by an album, Arbiters Anonymous, recorded at the legendary Fort Apache studios in Boston. Reviewers noted the originality and strength of the songwriting, and, as a three-piece, the band's mini-tours of the U.S. east coast gained a cult following.
Choir Above Fire Below is Statuesque's masterpiece. From the sharp guitar pop attack of "Touché" to the rich, layered guitar textures of the sublime "Present Historic," from the samba-driven lament of "Are You Sure?" to the jarring sonic invention of "Safecracker" and "Weaponised," the album represents a new renaissance for intelligent British pop creativity. With songs (and titles) like "Boys Are Lazy, Girls Are Crazy" and "Rock And, Therefore, Roll," Stephen Manning may now be crawling through the catflap of the Canon of Great Lyricists.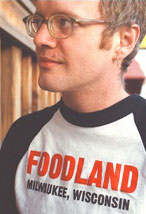 Anton Barbeau is a cult-hero's cult hero. With his esoteric and highly-personalized brand of psychedelic power-pop, his "mind-bending" stage show, and his auto-neurotic humour, he is quietly yet quickly building a global fan-base. He has recently headlined shows in London, New York, Los Angeles and San Francisco. His disk King of Missouri, recorded in Bromley with psychedelic legends the Bevis Frond as backing band, was released in Europe on the Frond's Woronzow label and in North America on Vancouver's Bongo Beat Records. The Frond's Nick Saloman wrote the liner notes to his 125 CD, The Golden Boot.
In his hometown of Sacramento Barbeau has won a number of SAMMIE Awards for Album of the Year, Songwriter of the Year, and most recently the somewhat puzzling Most Popular Folk Singer Award. In 2001, a 23-hour Anton-a-thon was held in his honor with over 20 performers covering Anton songs, and the sleep-deprived star performing sets with members of his various backing bands.
Barbeau has shared the stage with the likes of Weezer, Robyn Hitchcock, Mono and even a reformed Bay City Rollers. His collaboration with Game Theory/Loud Family guru Scott Miller, What If It Works?, will be released in 2006.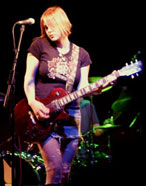 Anneu'ed! is the debut album by Econoghost, a musical project from Shalini Chatterjee, frontwoman of the eponymous band Shalini and bassist for Mitch Easter's band. Econoghost is a bit of a departure for Shalini, whose album We Want Jelly Donuts (Parasol) was critically lauded for "its blend of shimmering yet ragged guitar riffs and gauzy melodies ... [which] vividly recall the heyday of Southern jangle pop icons like Let's Active, the dB's, and Tommy Keene" (All Music Guide). After producing several albums' worth of guitar pop (her previous band, Vinyl Devotion, released the acclaimed CDs Floor Model and If They Know You're Trying), Shalini has turned her talents to electronic music. The music of Econoghost is modern day commercial "krautrock"—inspired by bands like Stereolab, Harmonia and Neu!, where the album gets its title.
Says Shalini: "This collection of original songs is an attempt at creating cheerful music based on the sublime Krautrock aesthetic. The disc is called Anneu'ed as a nod to the band Neu!, maybe my favorite band from this genre. I didn't copy them on any sort of detailed techie level, but I was inspired by their calm, invigorating sound."
The album was recorded by Shalini in her own Mead Hall Studios, mixed at Fidelitorium Recordings with assistance from Mitch Easter, and mastered by Don Dixon.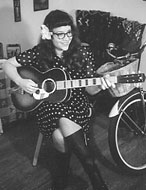 Jill Olson was watching the 2002 Academy Awards with friends when, all of a sudden, she heard a very familiar song. Halle Berry had just won the Best Actress Oscar for her performance in "Monster's Ball," and conductor John Williams struck up the band—playing "Broken Up and Blue," a tune Jill wrote and recorded with her band Red Meat! "I was in a state of shock," Jill admits.
Hearing her song—which appears on "Monster's Ball" soundtrack—on the Oscars was only the latest of a series of career highlights for Jill, a singer, songwriter and bass player who hails from Ottumwa, Iowa, but has lived in the San Francisco Bay Area since the late 1980s. Jill first made a name for herself with the Movie Stars, a Bay Area folk-rock band that toured extensively, sold out local clubs, and released two CDs. In the early 1990s, Jill toured as the bassist and back-up vocalist in John Wesley Harding's band, and appeared with Harding on NBC's "The Tonight Show." In the mid-90s, Jill helped found Red Meat, one of the California's most popular alt-country bands. Red Meat has toured the country three times, and has recorded three CDs for Ranchero Records, two of which were produced by Dave Alvin.
Alvin was also behind the board when Jill recorded My Best Yesterday, her second solo album (following The Gal Who Would Be King, released by eggBert Records in 1996). Her solo career allows Jill to write and perform songs with more of a pop/rock influence than Red Meat's honky-tonk sound; My Best Yesterday assimilates rock, folk and country styles into an amiable blend of pop-Americana that is sure to delight listeners from Bakersfield to Boston.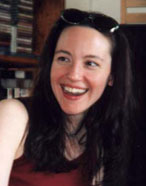 Paula Carino led New York City's almost-famous and critically heralded power-pop band Regular Einstein from the mid-to-late 1990s. After taking a year off from performing to become a yoga instructor, she's back to making a racket, writing and recording literate & catchy, three-minute, introspective pop vignettes. Amplifier said, "Paula Carino has one of those strong, confident voices that we'll be hearing for years to come. Aquacade is an impressive debut."
Paula is an author as well as a musician; her book Yoga to Go: A Take-It-With-You Guide for Travellers was published in 2004.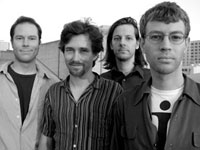 Oakland-based rock band Belle Da Gama was formed by Bradley Skaught. After a stint as the drummer for Future Farmer recording artist Yuji Oniki, Bradley was given the opportunity to take BDG into the studio. When he decided to record his debut album, Skaught turned to his friends, including Yuji, Scott Miller (The Loud Family/ Game Theory), Sacramento pop legend Anton Barbeau, Dose One of the hip-hop collective Anticon, and members of Call & Response and Luminar. The resulting CD, Garden Abstract, has won critical acclaim for its catchy yet intense collection of songs, as sophisticated and colorful as the Salman Rushdie novel (The Moor's Last Sigh) from which the band got its name.
Not content to simply have Belle Da Gama be a studio project, Bradley rounded up three accomplished musicians to make BDG into a full-fledged band. Adam Symons (bass) recently moved to Oakland from New York City, where he played in several bands, including his own Adam Symons & the Wrong Party. Oregon native Michael Bishop (drums) is a versatile musician who played in a jazz ensemble before joining BDG. Ian Robertson (guitar) grew up in Southern California, and now plays with Yuji Oniki as well as BDG. He also writes and performs music for theater and performance art.
Bradley and Ian are currently members of a new band, Bye Bye Blackbirds.